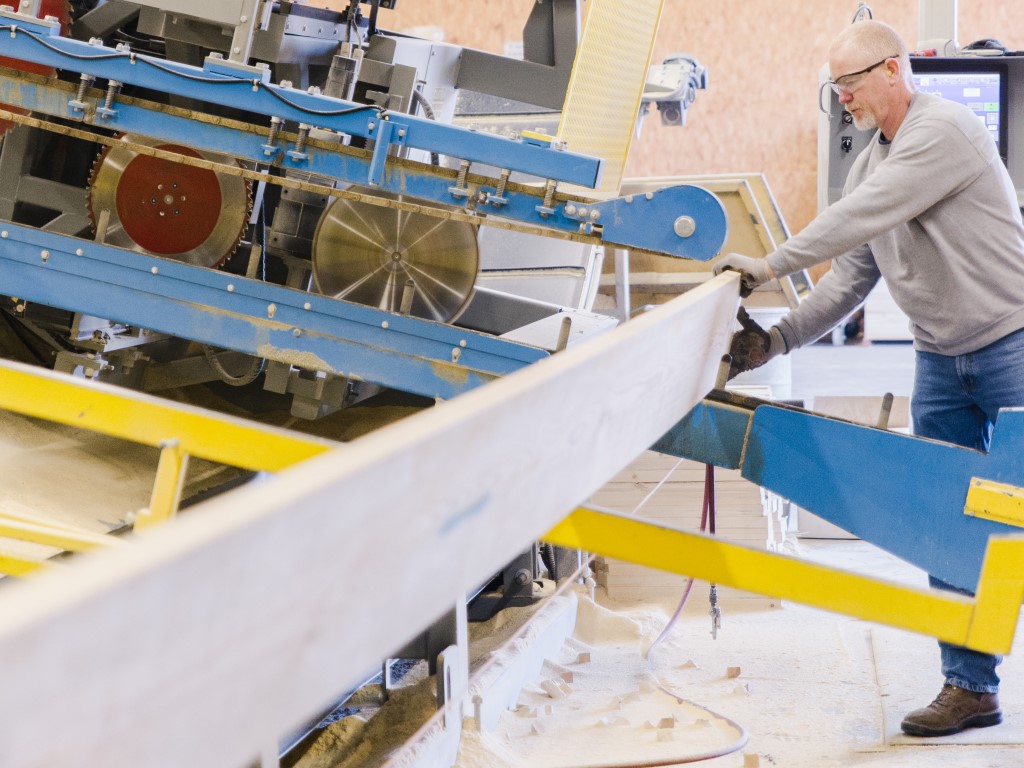 Experience You Can Trust
With more than 40 years of truss experience, Rindler Truss concentrates on just one thing: designing and building wood roof and floor trusses better than anyone in the industry. We specialize in trusses for residential, commercial and agriculture buildings. All roof and floor truss systems are custom designed to meet the requirements of each individual project.
We have the capability of constructing and hauling trusses up to 93 feet in length. Our custom designed truss trailers feature a roll-off system which gently allows your product to be delivered and placed exactly where you need it.
For lengths greater than 93 feet contact us for special pricing and delivery.